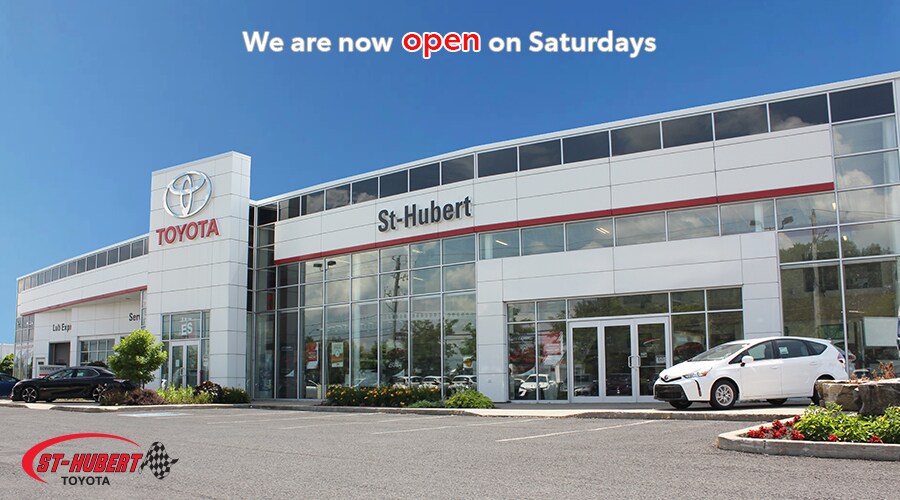 Your St-Hubert Toyota dealer is proud to inform you that we will be open every Saturday starting
September 7, 2019 in order to serve you better. The new schedule of our sales departments for new and used vehicles will be :

Monday to Thursday :  9:00 am to 9:00 pm
Friday                         :  9:00 am to 6:00 pm
  Saturday                    :  10:00 am to 4:00 pm
 Sunday                       :             Closed           

*Note that our other departments will be closed on weekends and will keep the same previous schedule.

For further information, please contact us at 1 (888) 775-6769.